Mindful Mojito Kombucha by Heal! Probiotics
*All Heal! Probiotics products should be kept refrigerated. Max. 3 hours in room temperature.
Ingredients: Mineral Water, Kombucha Cultures, Java Oolong Tea, Natural Cane Sugar, Fresh Lime Juice, Mint Leaves
Calorie 50, Sugar 7 grams per 175 ml before second fermentation, by which process reduces calorie and sugar content further and create fizz.
Packaged in 100% recyclable, reusable, returnable glass bottle.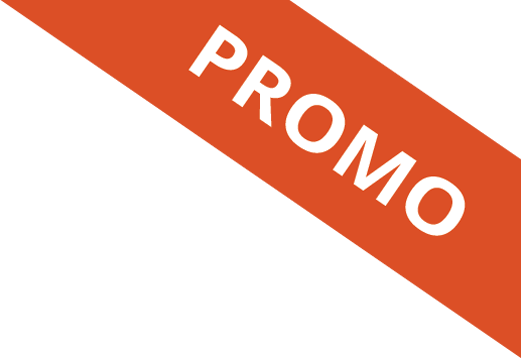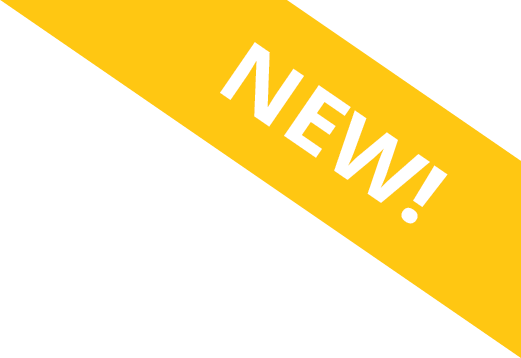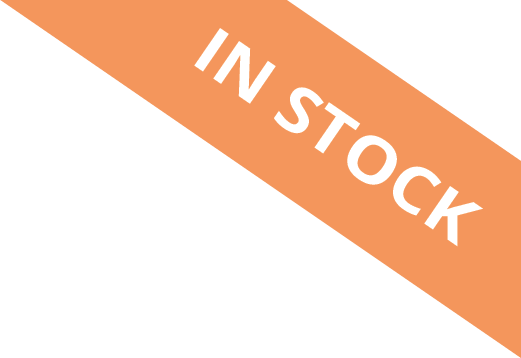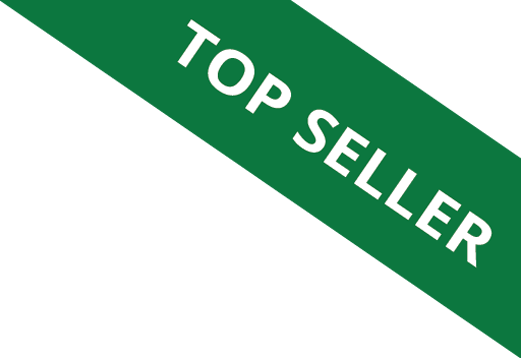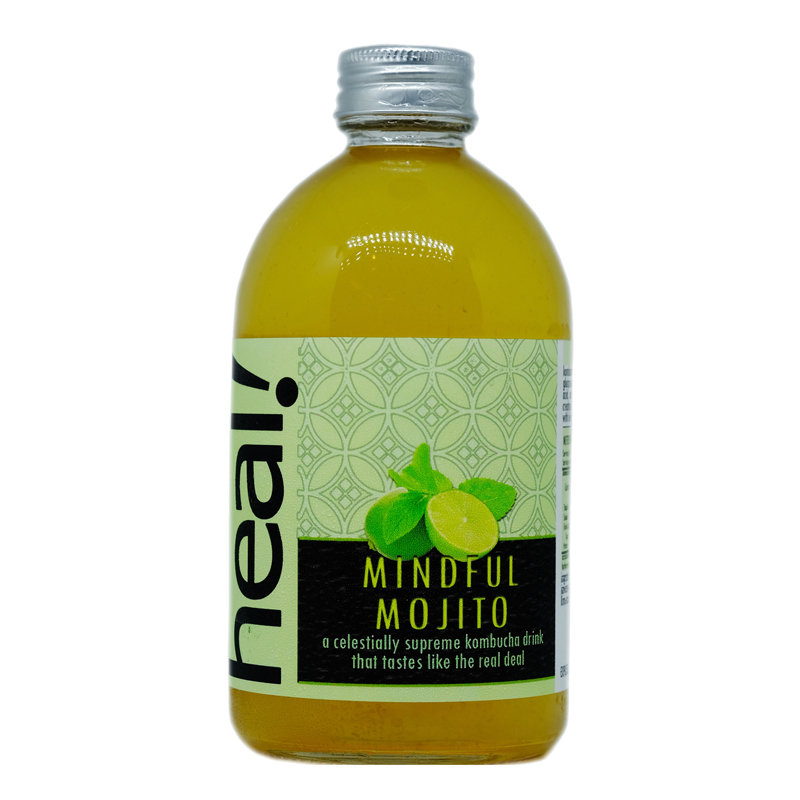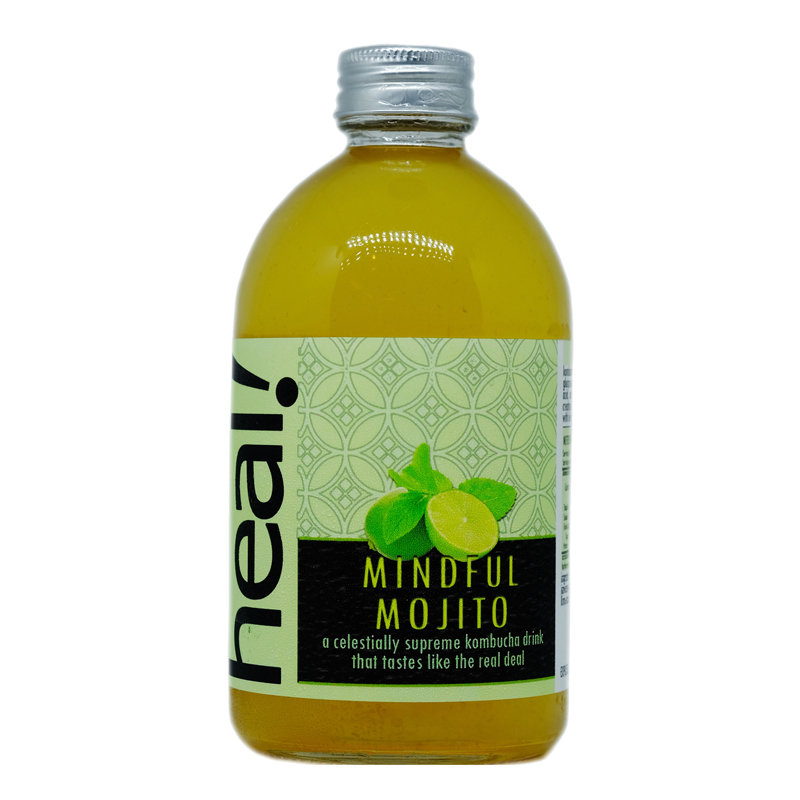 Top of page