Galette des Rois (King's Cake)
Traditional French puff pastry with almond cream cake usually served oh Epiphany, the day The Three Kings visited; served in in France throughout January.
The name translates to King's Cake and has one small porcelain prize (fève) hidden inside the filling. The lucky person who finds the fève becomes the "king" or "queen" of the evening and wears a paper crown.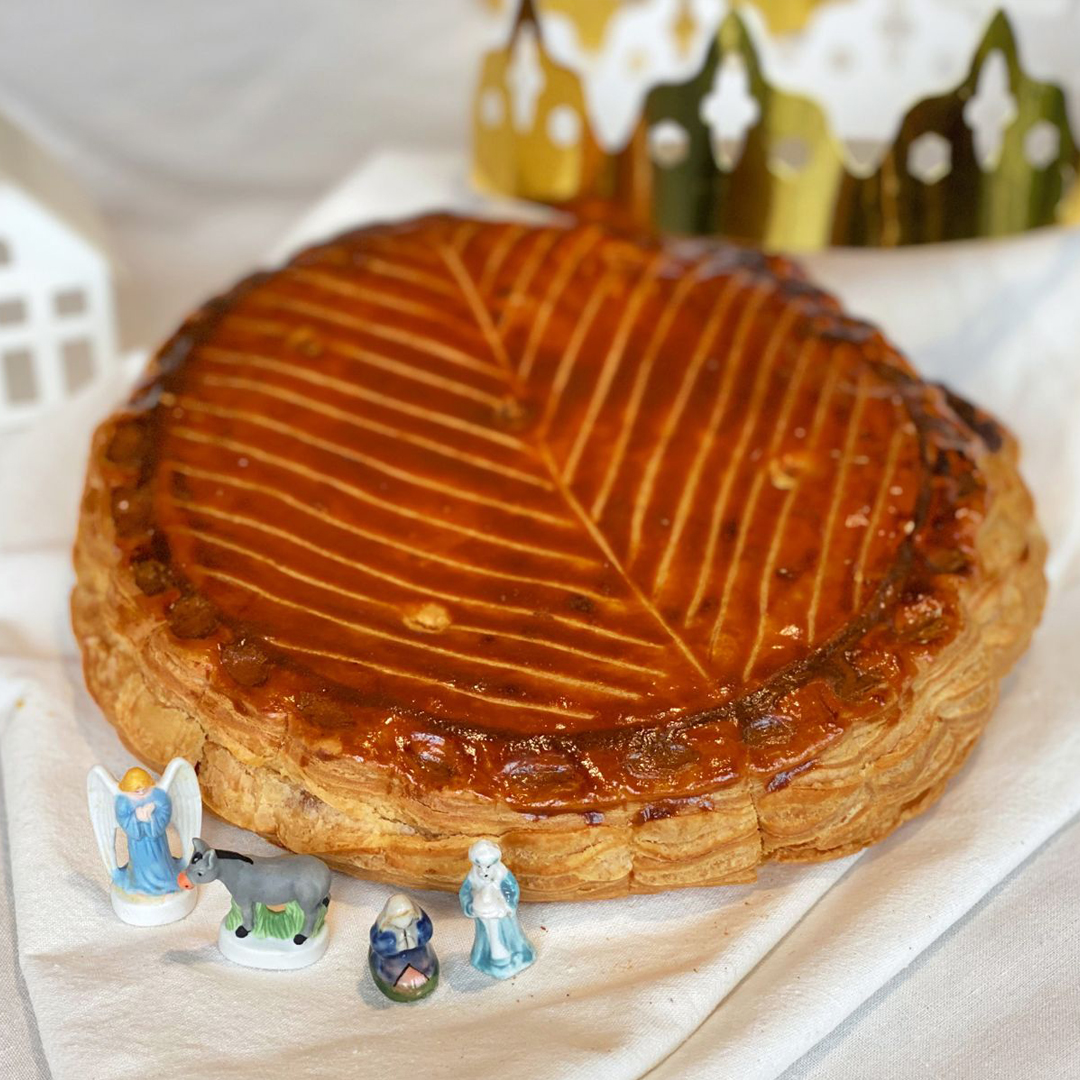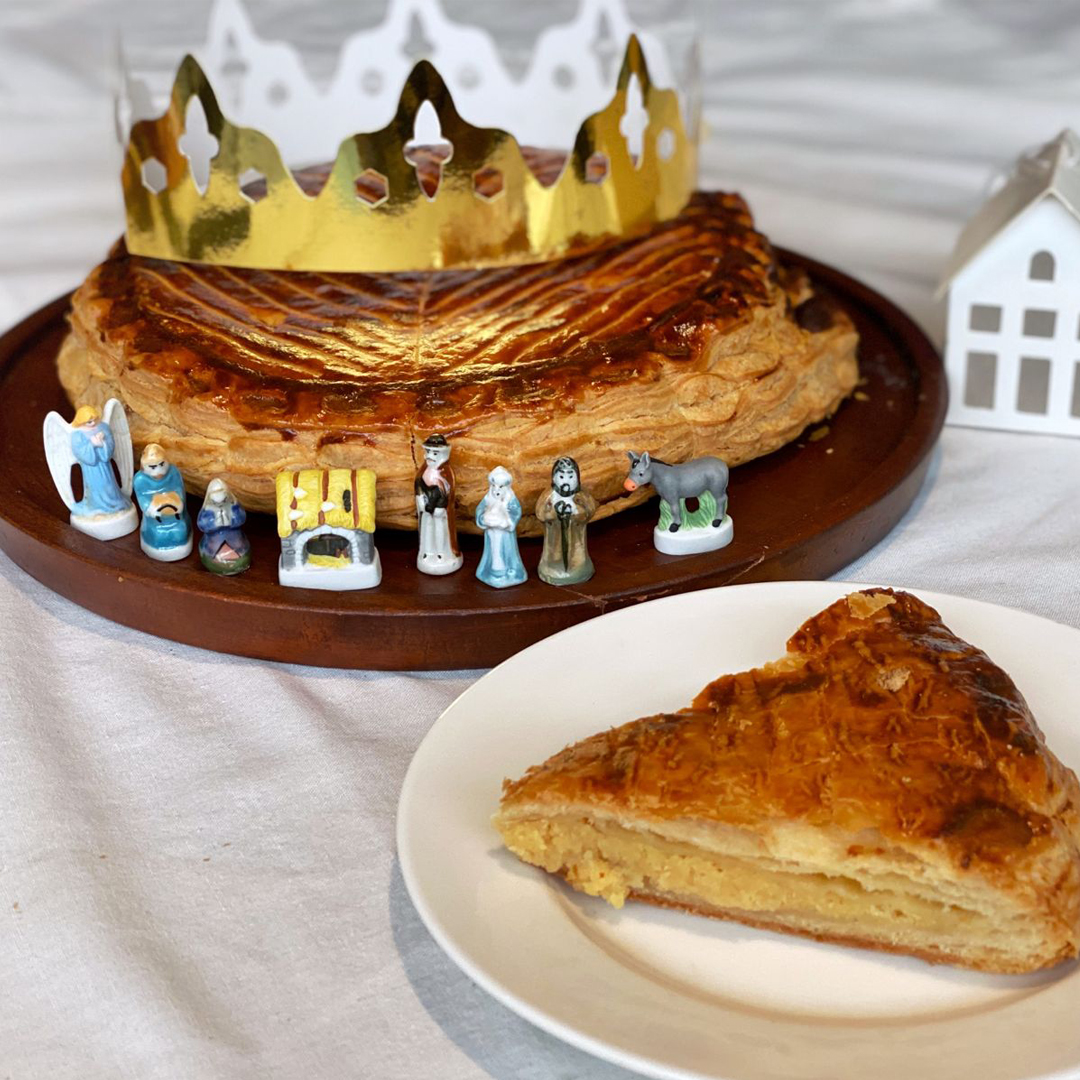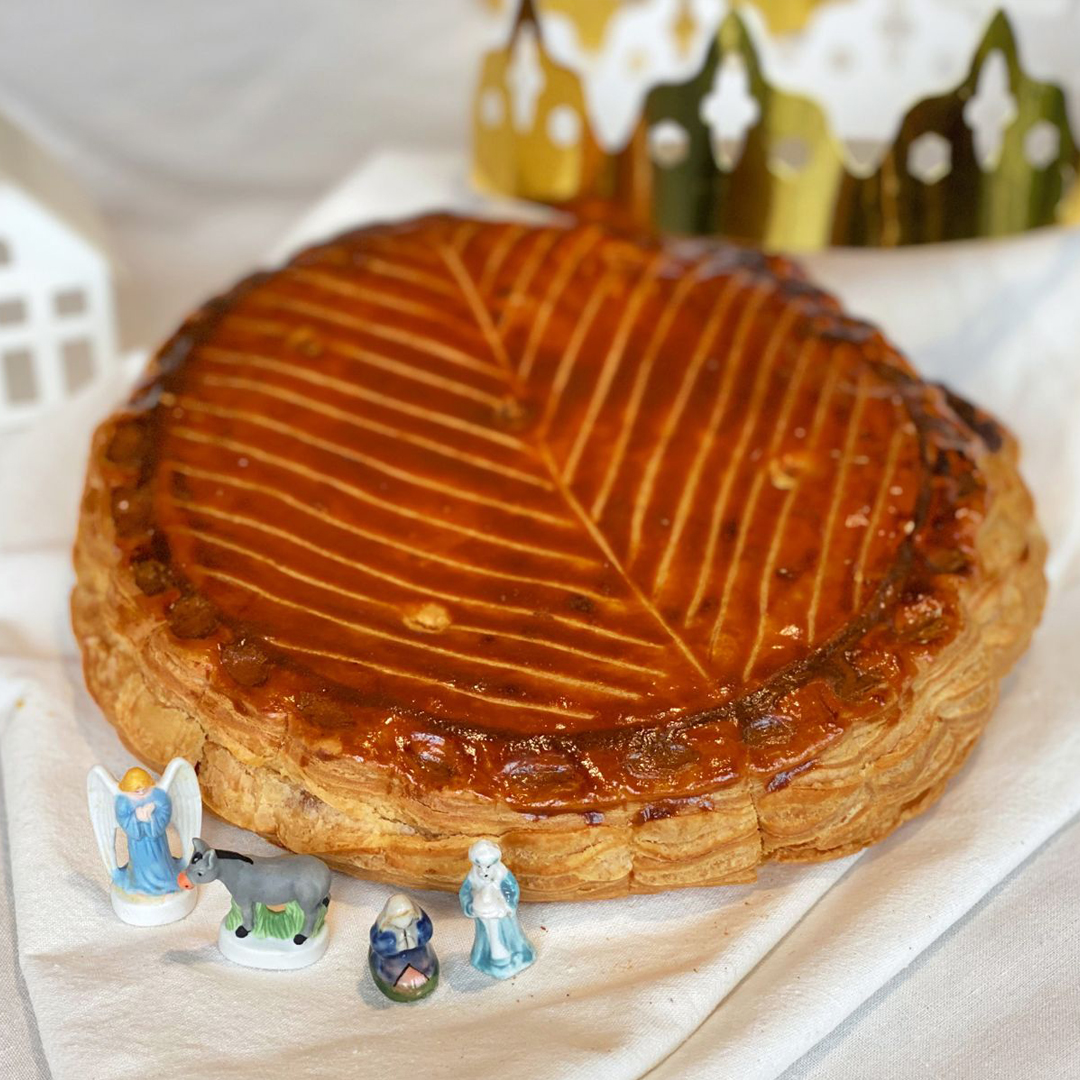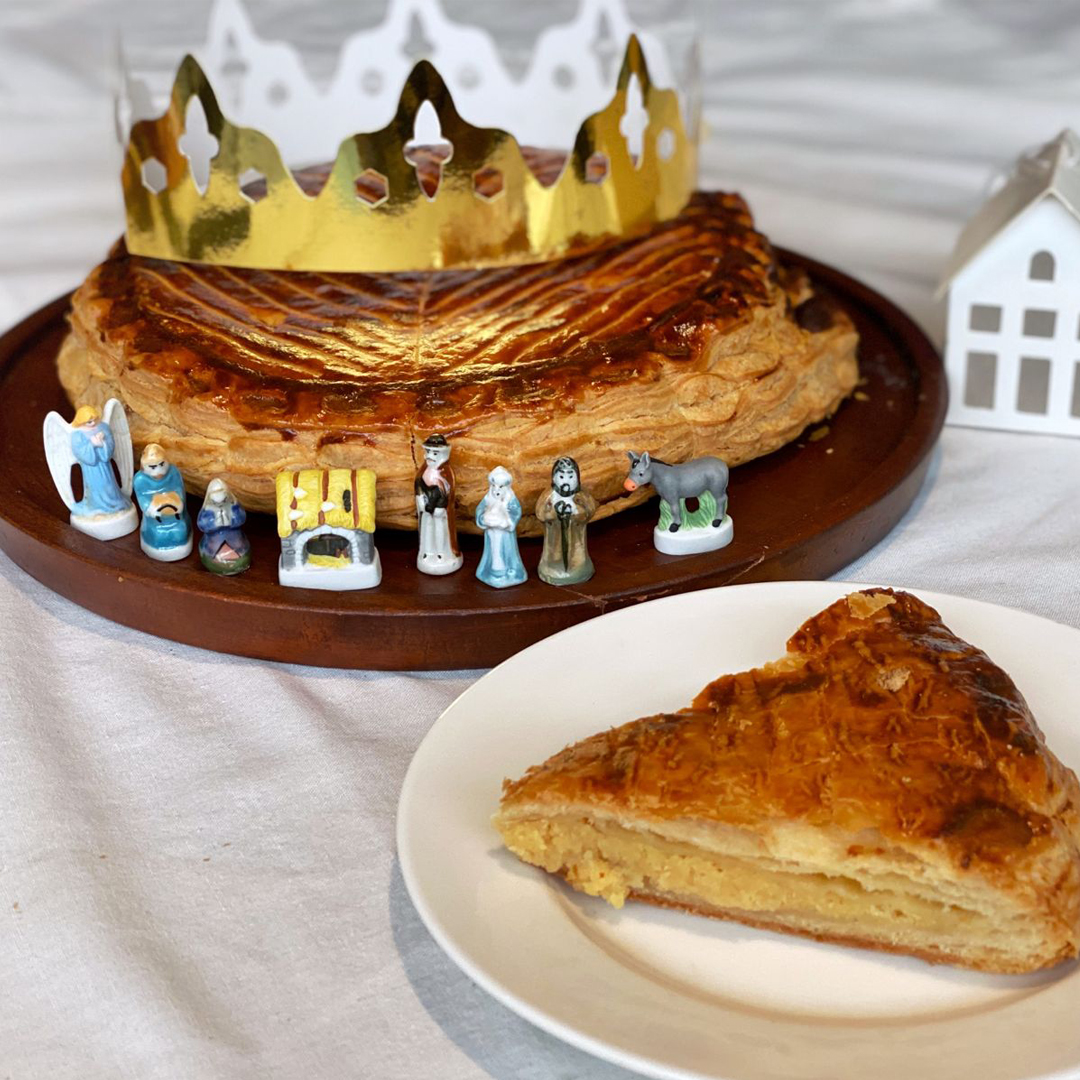 Top of page